From Matching T-Shirts to Party Games: Ultimate Family Reunion Planning Guide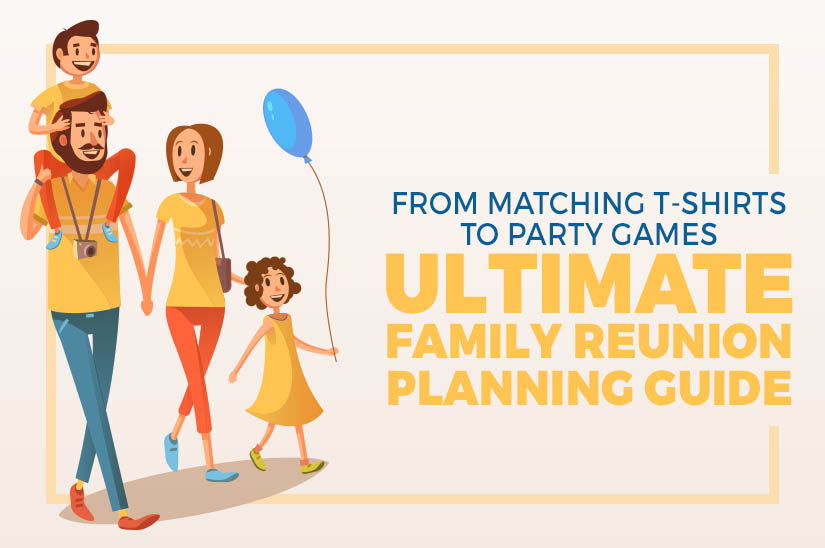 Planning a family reunion can be a time consuming and sometimes thankless task. Our ultimate guide will not only give you some tips on how to get others involved but provide a detailed list of tips and tricks for planning a memorable and successful event.

Spread the Word
The first thing you want to do when you're planning a large family gathering is to create the guest list. It's important to enlist help when you take on this task, as missed names can lead to hurt feelings. In every family, there's at least one member whose knowledge of your family's potentially intricate tree is extensive, so pull her in to comb over the list.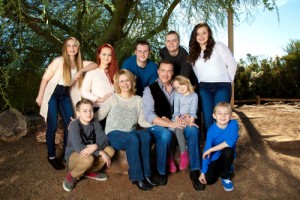 The guest list is also going to provide the framework for the reunion because you're going to need firm numbers before you pick a venue that can accommodate the entire group.
When you have your guest list down, the next thing you need to decide is how to pull this group together. This task, of course, is much easier if you're inheriting an already established family reunion tradition and process, but it's also possible for those who have never had a family reunion before.
There are scores of free invitation services online, and these sites can show you who views your message, so, if someone doesn't see it, you will know to reach out directly to them by mail or phone.
A family reunion Facebook page is great because it reminds everyone of the connections that exist between them, bringing the idea of family to the forefront. Using Facebook allows invitees to work out travel plans and accommodations. It gives family members a chance to reconnect with relatives virtually, providing an incentive to attend the reunion so they can connect in person.
Another thing you'll want to think about as you determine your guest list is which family members you can enlist to help with the planning. Don't try to take on the entire task yourself—you want to have fun as well! Lending a helping hand is the very spirit of a family reunion.

Destination
When you have the guest list down and are confident of your numbers, think about and decide where to host the event. A family could be spread out across the country and, in many cases, the globe, so finding the right venue that makes it easier for the majority of attendees is important. Keep in mind, the further the distance from someone's home, the more advance notice you want to provide so that your relatives can request vacation time at work and make decisions about any required travel accommodations.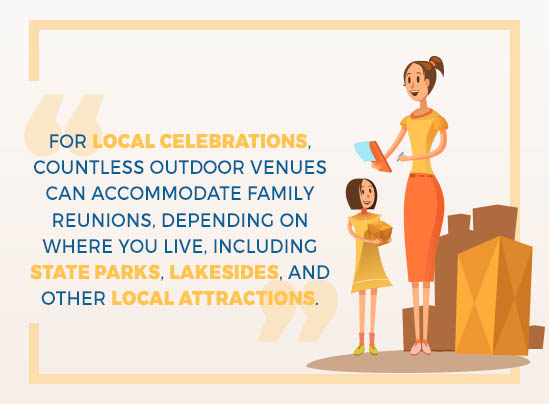 For local celebrations, countless outdoor venues can accommodate family reunions, depending on where you live, including state parks, lakesides, and other local attractions.
The setting for destination family reunions can include locations from Disneyland to Yellowstone National Park and is an excellent way to bond with family members while experiencing a fantastic summer adventure. Don't forget that parklands can include a wide variety of locations, including gorgeous beachfront locales or mountain settings complete with lodges, and they're very much accustomed to accommodating events with large groups of people.
Resorts, too, can be a great destination for family reunions, as they can include packages complete with their own, unique activities, as well as tours to local venues and attractions. They can also assist you with the planning, taking the burden away from you. Resort itineraries serve to guide your guests throughout the day's events, taking away the need for you or someone else to constantly move the group from point a to point b throughout the day.

Personalized Gear
When you have a large group of people together for an event like a family reunion, a great memento for all is creating gear that is personalized specifically for the event. This gear can include wholesale t shirts with your family's name and the date of the event. Don't be discouraged by the number of people you're inviting, as these types of items can be quite affordable when they are ordered in bulk.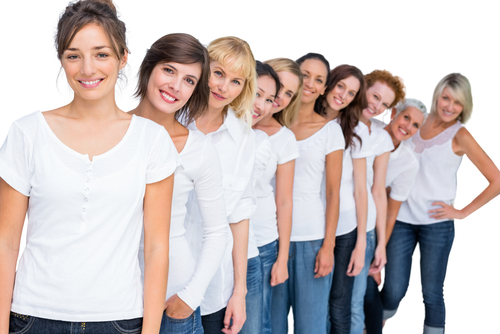 Keep in mind you'll have to have an idea of what sizes you're going to order upfront, and this includes ordering enough kids t shirts for all the children who are going to be in attendance.
Another idea for personalized gear is to order wholesale hats for your celebration. Not only do these create mementos for your family members to take home, but they can also be quite useful to have on hand at the event.
Do you balk at the idea of coming up with a design for something like this? Online printing companies may offer free design advice or have user-friendly design services that even first-timers can master.
Remember, too, that in the spirit of family celebration, you may have someone in your family who is well-versed in art or design who will be more than happy to create your family gear. Utilizing your family members' talents makes the gift that much more personal. Involving family members in reunion projects like this is also a wonderful way for people to feel included in the planning and architecture of the event.

Meal Time
Food is, of course, integral to any social gathering, and family reunions are certainly no different. Food can get costly, so determine your budget and shop around for the best deals early. If it's a destination event, you're probably going to be able to take advantage of group prices, and everyone will be expected to pay their share of the price tag. Consider asking for a set amount per person or per family that each family contributes.
If you're going to purchase the food and beverages yourself, you need to have adequate supplies for each attendee.
Wherever you end up celebrating, there is going to be a fee for renting a space, and it may have restrictions on the types of food or even where you purchase the food from.
Don't forget about the clean up when your family reunion is over!
Whatever meal venue you use, if you are not reserving the entire hall or facility, remember to reserve enough spaces well in advance and get the reservation in writing.

Bring Your Own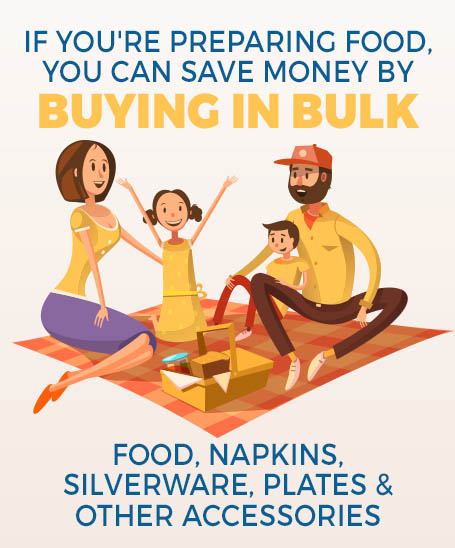 Another great idea is to have your guests each bring food. In fact, another great memento for the participants would be a family recipe cookbook. Solicit each family to provide you with a couple of recipes of the food they bring (or even if they don't bring anything). Your grandmother's cherry cobbler might be famous within your family, and your uncle's steaks might have mouths watering with anticipation.
If you're planning to prepare food, you can take advantage of stores that offer bulk pricing, which not only includes food but also the napkins, silverware, plates, and other accessories that go along with it.
Enlist the many cooks you have in your family to help you prepare your feast, and keep the menu as simple as possible to avoid stress at the last minute. The internet is chock full of recipes for delicious foods and drinks that are specifically designed with bulk consumption in mind, so take advantage of any resources you find. You'll also want to find out ahead of time if any family members have specific dietary needs, such as being vegetarian or requiring gluten-free meals.

Activities
Activities at family reunions can range from sports, to music, to touring local attractions. Whatever type of family reunion you're planning, determine the age ranges of your guests, and keep that in mind when you're creating your itinerary. You're going to want to have a wide variety of activities that includes the full range of ages in your family, which makes everyone feel part of the day.
A destination family reunion can include trips to local attractions like theme parks, beaches, zoos, or other group activity locations.
Do you have an artist in your family? You can enlist their help in creating an arts and crafts area for kids. Expressing themselves in art can be absorbing and rewarding activities for little ones, and their creations can become adorable mementos from the reunion.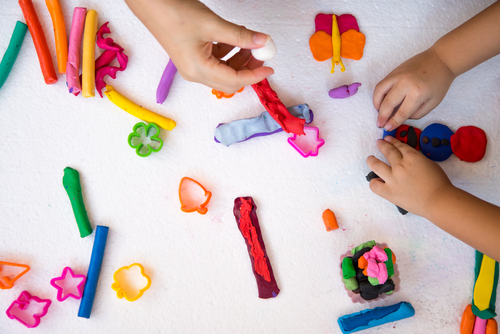 Other families may include musicians who would not only be happy to perform for guests but can also teach their craft to the young participants. Nothing is as old-school as learning a craft from your family elders, and it's a wonderful idea to give kids as much exposure to different activities as possible. You never know where inspiration can lead young minds.
Remember that learning is a wonderful experience to share with a group, and it's also a great way to showcase the many talents of each family member. Try to envision how each member of the family can enliven your family reunion.

See Your Part in the Greater Scheme of Things
A family tree is a beautiful way to show your family the part each plays in making up your family dynamic. Not only can you have family trees printed up as mementos for guests to take home but, also, you can have a genealogy company print up a large family tree that can be a focal point of the event. A family tree is a map that shows how each of you connects to one another, and it's a perfect display for a reunion.

Games
Games can be a fantastic way for all members of your family to come together, regardless of age. Games can include timeless favorites like bingo, with inexpensive prizes for the winners. Raffles are also fun, with prizes ranging from gift certificates to smaller home décor items such as bird feeders.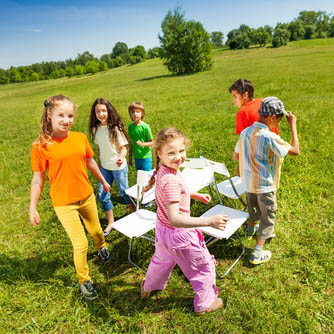 Another game idea is to wrap inexpensive items like soaps, lotions, candles, and candies and conduct a penny auction for the mystery items. Don't forget to include prizes that kids will also like, including small, inexpensive toys and timeless favorites like bubbles and wands.
A way to elicit laughs from your family is to play the many versions of musical chairs. One variation includes a bag of decidedly silly clothing. When the music stops, everyone reaches into the bag and pulls out an item to wear. This dress-up also provides excellent photo opportunities.
Organizing a contest of simple, classic games like Frisbee, tug of war, egg tosses, and sack races is another fun way to include all ages in group activities.
Lineup is another fun game to play, where teams can be divided into groups of aunts, uncles, cousins. The person officiating the game yells out a certain characteristic, for example, birthday or astrological sign, and each member of the team must line themselves up in that order. The first team to correctly position themselves is the winner.
You're going to want to enlist the help of all the photographers in your family to capture moments throughout the day's festivities. Once you curate the shared photos, you can use them to create a newsletter or to post the memories on Facebook.

The Story of Your Family
A relaxing way to close out the day is by sharing the story of your family. One way you can do this is by showing a slide show of old pictures, letting the pictures tell the story of how each member of your family came to be, and how all of you came to be sharing this experience together.
Another variation could be a screening of all the baby or childhood pictures in your family, letting everyone guess which baby is which family member. Sharing photos is a lovely way to remind family members of shared history, and photographs are often what sparks the telling of family tales that you might not hear anyplace else.

Final Thoughts
Remember that family reunions are shared experiences, both in planning and in enjoying. Don't be afraid to reach out to family members to utilize each person's unique set of talents and skills. This reunion is, in fact, just one reminder of how wonderfully diverse each family truly is.