6 Tips to Buying and Styling Unisex Clothing
When shopping for clothing, you can typically choose between garments for men and garments for women. There is also, however, a large selection of unisex clothing. This is especially true when you are buying from wholesalers, such as The Adair Group.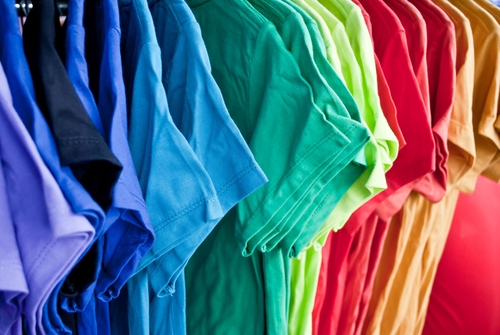 Unisex clothing typically includes wardrobe staples like t-shirts, sweatshirts and hoodies that don't necessarily need to be cut or designed in a certain way to provide a fit that is specifically masculine or feminine. They're simple, affordable and versatile enough to be styled for just about any occasion.
If you are thinking about buying unisex clothing, here are some tips to help you get the most bang for your buck and look great while doing it.
What Is Unisex Clothing, Exactly?
Before we dive into how to buy and style unisex clothing, let's talk a bit about exactly what it is. Unisex clothing is becoming increasingly common, and it's especially popular in youth sizing since young boys and girls tend to have similarly shaped bodies.
When it comes to adult unisex clothing, the sizing typically falls somewhere between the traditional sizing for men and women. In other words, a unisex medium is smaller than a men's medium but larger than a women's medium.
Typically, unisex clothing has a straight cut that is similar to the cut of men's clothing. Shirts tend to have longer sleeves and usually do not flare out around the hips as a woman's shirt would. They are made to fit both sexes in a manner that is simple and stylish.
Buying Unisex Clothing
When buying unisex clothing, there are a few things that you should take into consideration:
Sizing
The sizing for unisex clothing can vary significantly. There are brands that label their men's styles as "unisex" and use men's sizing. There are others that have dedicated unisex lines with their own sizing. To ensure that the clothing you buy fits, always check the size charts for the products in which you are interested.
Style
Whether you are looking for simple adult blank t-shirts or you're looking for something a bit more fitted, you can find unisex apparel that meets your needs. You can also choose between different types of necklines, various colors, etc. Spend some time checking out the available options prior to making your purchase. You'll likely be able to find exactly what you are looking for.
Price
Things like plain t-shirts are a classic wardrobe staple that you can never have enough of. Buying unisex shirts and other wardrobe staples in bulk is a great way to fill your wardrobe and save yourself a good bit of money. For the cost of one garment from a retailer, it is often possible to purchase several from a wholesale company.
Styling Unisex Clothing
Many people shy away from unisex clothing because they are unsure of how to style it. Women, in particular, often fear that it is not feminine enough or that they won't be able to style it in an appropriate manner. This simply isn't true, though. Whether you are a man or a woman, there are all sorts of ways to style (and look great in!) unisex clothing.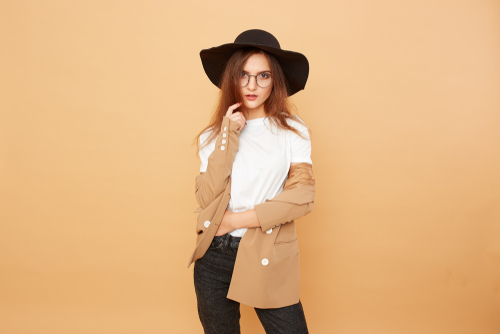 Wear It as a Base Layer
When it comes to simple styling, it doesn't get much easier than wearing your unisex clothing as a base layer. Unisex tees work well as undershirts and can be worn under just about anything. You can also style a plain t-shirt for the office by wearing it under a jacket or a blazer.
Accessorize
Because most unisex clothing is relatively plain, adding accessories is one of the best ways to style it. Try dressing up a plain t-shirt or sweatshirt by adding a statement necklace or a beautiful scarf. Changing your shoes can change your entire look, too. When you pair a unisex top with a pair of dress pants or nice jeans and a pair of nice shoes, you can easily create a look that is perfect for the office or an evening out.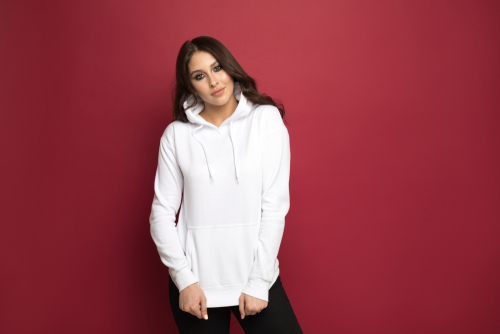 Customize It
Things like blank t-shirts and hoodies are like canvases that are just wanting to be painted. If you want to show off your personal style, customize your unisex apparel by screen printing it or by adding your vinyl decals. You can also dress up your duds by painting or tie-dyeing them. Get creative–the options are limitless!
Unisex clothing is versatile, affordable and stylish. With a bit of effort and creativity, you can use it to create an amazing wardrobe that you'll feel great in.