3 Ways Bulk Sweatshirts Are Perfect for Football Season
Fall brings cooler weather, pumpkin spice flavored everything and, of course, football season. For many people, this is one of the best and most exciting times of the entire year. Whether you spend your Friday nights cheering on the local high school football team or you're more into rooting for your favorite pro team on Sundays, one thing is for sure: You need the right apparel.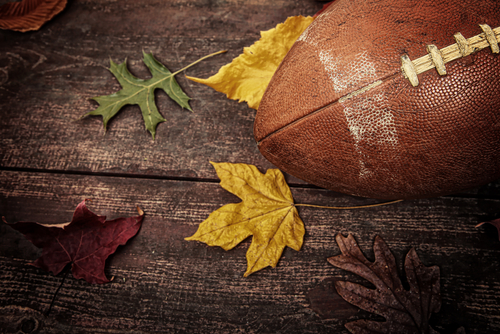 There are all sorts of things that you can wear when you are huddled in the bleachers or sitting in a huge stadium watching your favorite team play. There are also plenty of apparel options for those times when you take in the game from the comfort of your own home or a local sports bar. One great option that nearly everyone can agree on, though, is the sweatshirt. Sweatshirts are the perfect game day apparel, and stocking up on bulk sweatshirts is a great way to ensure that you're prepared to stay cozy all football season long.
Why is buying cozy sweatshirts in bulk a great idea? Keep reading to find out why bulk sweatshirts are perfect for football season!
Sweatshirts Are Versatile
When you're trying to figure out what to wear to watch football, sweatshirts are always a versatile option. They are warmer than t-shirts but not nearly as bulky as heavy jackets, so they are ideal for those chilly fall days and evenings. If you are watching a game in person, throw on a sweatshirt over the top of a t-shirt to stay nice and warm without being overly hot. If you're enjoying a game from the comfort of home, a sweatshirt is one of your most comfortable apparel options. Wear one to the bar, to a tailgate party or anywhere else you might go to watch a game. How many other garments are versatile enough to wear everywhere?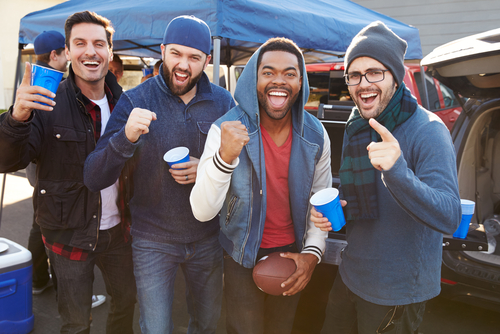 Buying in Bulk Saves Money
Sure, you could go to the store and buy a single hoodie that's emblazoned with your favorite team's logo. But why do that when you could buy sweatshirts in your team's colors in bulk and save yourself a ton of cash? For the cost of a single licensed sweatshirt for a college or professional team, you could buy several plain ones from a wholesaler.
The ability to save money is especially beneficial when you want to show your support for multiple teams. If you are like a lot of football fans, you may have a favorite local team, college team and pro team. Buying "official" merchandise for each team can really add up. By simply buying wholesale sweatshirts in colors that match the official team colors instead, you can show your team spirit without breaking the bank.
If you are showing your support for a local team, you can even customize wholesale sweatshirts in a variety of ways at a fraction of the cost of ordering from a professional printer.
Bulk Sweatshirts Are Great for Layering
Figuring out what to wear during the fall months can be tricky. The mornings and evenings tend to be chilly but, sometimes, the temperature soars during the day. For this reason, dressing in layers is one of the best ways to stay comfortable when attending a football game.
Sweatshirts come in various styles and thicknesses, so they can be layered in multiple ways. You can, for example, throw a heavyweight hooded sweatshirt on over the top of a t-shirt to stay warm when it's cold and remove it if you get too warm. If you're attending a game during cold weather, you can layer a few midweight pullover sweatshirts to provide extra warmth and insulation without adding a lot of bulk. When you buy wholesale sweatshirts, you can keep several on hand to layer and wear as needed during the quickly changing weather of fall. Layering will help you stay warm at a football game while preventing you from overheating if the temperature climbs.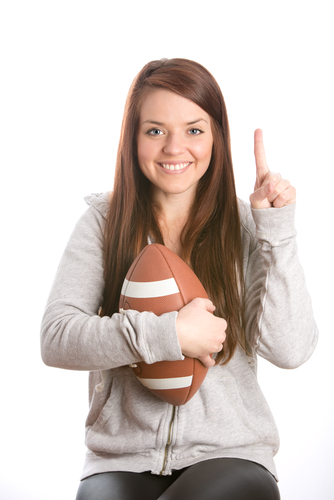 Buying Wholesale Sweatshirts for Football Season
If you are new to buying bulk clothing, the idea of ordering wholesale sweatshirts may seem a bit overwhelming or intimidating. It's a lot easier than you may think, though. Many wholesalers–including The Adair Group–have small minimum order quantities, so you don't have to buy more shirts than you actually need. You also don't need a reseller license in order to get a great deal on wholesale apparel. Just browse for what you need, add it to your shopping cart, check out and you're good to go!