Sweatshirts – 'Tis the Season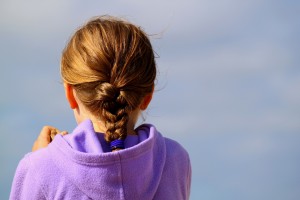 From fall through winter, we don the favorite in casual wear – the simple sweatshirt. Whether you opt for the traditional round neck sweatshirt or the hooded (hoodie) variety, there is no denying that there isn't a more practical and comfortable piece of clothing to wear. Great for layering, wearing to the gym, exercising outdoors, or just for keeping warm, the humble sweatshirt is probably the most versatile item in your wardrobe.
While the original aim of the sweatshirt was to protect against damp and cool weather, the army made them particularly relevant by mandating them as regular wear during their basic training period. Over the years, however, their popularity has grown into a cultural symbol for all ages. Toddlers to pensioners, and every age group in between, is in possession of a sweatshirt or three in their wardrobe.
Did you know that the sweatshirt has even been featured on the runway? Yes, it's true. Sweatshirts have now become socially acceptable in any given situation. From the locker room to the office (casual Friday, anyone?) the sweatshirt gets a workout all on its own.
There are four considerations when purchasing a hoodie or sweatshirt:
They must protect against the cooler temperatures. Layers help keep the wind chill factor out and provide the necessary warmth from the cold.
No breathability in the fabric means that it will lose its warmth quickly. Athletes, in particular, look for this quality when choosing their ideal sports clothes.
Sweatshirts no longer solely come in black or gray, and style counts. You can now purchase hoodies and sweatshirts in a combination of designs and patterns to showcase your personality.
The fit should be loose, but not baggy, and not too tight. It is important to allow for shrinkage in some garments to maintain a good fit.
The Adair Group stocks a huge selection of adult slip-on or zip-up sweatshirts that are suitable for screen printing, embroidery, or even heat transfer. And, what's more, the range of colors (including a psychedelic tie-dye version) is suitable for both genders. Men and women love the variety of hoods and sweatshirts to keep them warm during the fall and winter seasons.
Zip-up hoods tend to be a popular choice for those who don't want to mess up their hairstyle; they provide ultra-versatility. They can be worn loose over t-shirts and long sleeve tops, or zipped up for extra warmth and comfort. Crewneck sweatshirts are extremely durable and very warm. They make perfect canvas to print your genius ideas on, are well-priced, and are available in several colors.
Pullover hoodies are versatile by nature. The safety green version is a popular choice. It keeps you safe while on the job or work site, or walking your dog in a busy traffic-heavy street. The pullover hood is also preferred for volunteer groups and sports teams. The pink hood is a popular choice for cancer-awareness groups, or ladies' days out. The versatile pullover style is the number one bestseller.
A Michelangelo spiral design hood deserves a special mention, because of its uniqueness. It is made of a cotton and polyester blend and features a jersey-lined hood and matching drawstring. With a handy pouch pocket, the bold tie-dyed colors will make you stand out from the crowd.
And, of course, don't forget the kiddos! From assorted crewneck sweatshirts to zipper and pullover hoodies, they are definitely covered for all occasions. Think sports days, dance troupes, community events, and wherever else your imagination takes you. Kids love the relaxed, rough and tumble feel of a sweatshirt, and parents love the versatility.
From community projects to fundraisers, sweatshirts offer high quality value at low prices, which meet the budgetary needs of most organizations. Adding a branding logo, or applying your own designs, just makes in-demand sweatshirts even more popular. You could even create a few ugly Christmas sweatshirts and raffle them off to the highest bidder! The Adair Group sells a number of sweatshirt options in festive colors that would work well for anything you can dream up … all in the name of charity and fun!
There are minimum purchases on all items, and your business or charity will save a small fortune purchasing directly, instead of through a local printer. Adair appeals to community projects for this very reason: They understand the importance of price and quality. They happily provide consultants to help you navigate your next project, and discuss hoodies, sweatshirts, and other garments to help fulfill your retail or fundraising needs.